NEU!! Entwickelt SxMDs mit einem strukturierten eQMS, einschließlich auditfähriger SxMD-Vorlagen, die an EU- und US-Standards angepasst sind. Mehr Erfahren!
FDA Issues Long-Awaited Proposed Rule To Regulate Laboratory-Developed Tests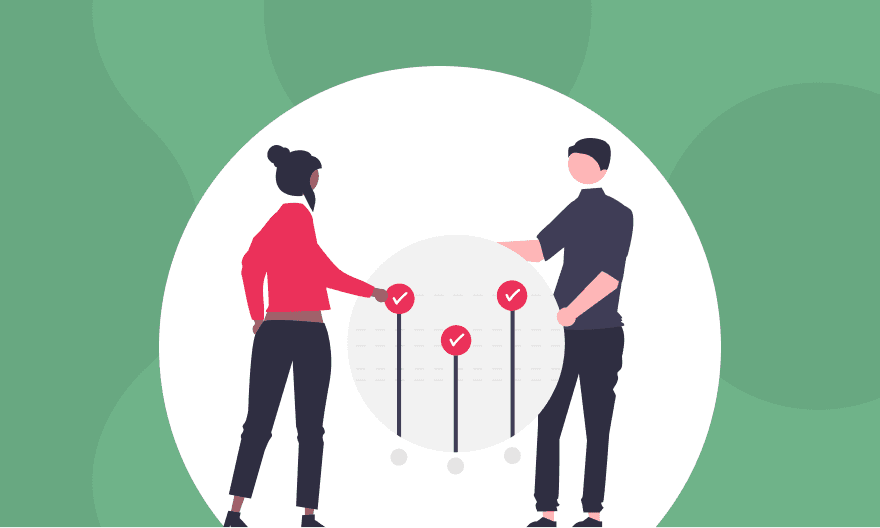 The landscape of regulatory standards in the medtech industry is dynamic, with many updates that respond to advancements in technology, scientific discoveries, and the evolving needs of a global population.
Recently, the FDA (U.S. Food and Drug Administration) proposed a long-awaited set of modifications, aiming to recalibrate existing guidelines and policies. The proposed rule seeks to address aspects of the FDA's oversight, particularly in the context of medical devices.
In the digital age where innovations rapidly emerge and redefine the way healthcare is approached, these proposed changes have the potential to impact not only manufacturers and developers but also healthcare providers and, most importantly, the patients relying on these medical advancements for their well-being.
The FDA's intention to modify the regulatory landscape for medical devices, encompassing premarket review requirements, is a significant step toward aligning regulations with the current pace of technological advancements. These proposed alterations promise to streamline processes, enhance safety protocols, and foster an environment conducive to innovation, all while ensuring the utmost quality and safety for medical devices entering the market.
Is it time you learned more?
The main change is that LDTs are now being incorporated in the definition of IVDs. Before they were considered as a subset and actually a bit ignored by FDA. They could have been treated in the same way, but they weren't. Now they are officially part of the IVDs and will be handled in the same way.
Some of the key takeaways that you need to ensure you remain informed:
Laboratory-Developed Tests (LDTs) will now be included in the "in vitro diagnostics products" category.

This means that all IVDs, including LDTs, will need to comply with the FDA's medical device regulatory requirements.

There is a 4 year plan to allow LTD manufacturers to get up to speed with the full MD requirements:

One year after FDA publishes a final phaseout policy in the preamble of the final rule, enforcement discretion would end with respect to both MDR and correction and removal reporting requirements.

Two years after publication of the final phaseout policy, enforcement discretion would end with respect to requirements other than MDR, correction and removal reporting, QS, and premarket review. At this stage, LDTs would be required to comply with FDA requirements relating to registration and listing, labeling, and investigational device exemptions.

Three years after publication of the final phaseout policy, enforcement discretion would end as to QS requirements (good manufacturing practice requirements applicable to medical devices).

Three and a half years after publication of the final phaseout policy (but not before October 1, 2027), enforcement discretion would end with respect to premarket review requirements for high-risk IVDs. At this point, Class III LDTs would be subject to full PMA requirements under the FDCA.

Finally, four years after publication of a final phaseout policy (but not before April 1, 2028), enforcement discretion would end with respect to premarket review requirements for moderate-risk and low-risk IVDs that require premarket review under applicable regulations. At this point, Class II LDTs (and those Class I LDTs requiring premarket review) would be subject to the full 510(k) premarket notification and de novo requirements under the FDCA.

The Proposed Rule states that FDA generally would not intend to enforce against LDTs for which 510(k)s and de novo applications are submitted in the four-year time frame until FDA's review of the submission is completed.

Certain tests such as forensic tests and human leukocyte antigen tests, will not be included.
LTD manufacturers need to do their gap analysis now!
Make sure in which class the products end up. 

Make a gap analysis of the existing documentation and what is expected.
As this is a big group of products, it might be needed to plan testing well in advance due to availability issues of test labs.
We invite you to delve further into the key highlights of the FDA's proposed rule modifications, where you still have until December 4th to submit comments to the proposal. Visit their website to learn more about these specific changes and the impact on Medical Device manufacturers and developers. Understanding these proposed changes is crucial in comprehending the direction in which medical device regulations are headed and the potential impact on the future landscape of healthcare.
Read the full details of the proposed rule modifications by the FDA, click here.
Stay tuned for further updates by joining our newsletter.