Learn more here about our new look and feel, and how we're putting customers at the heart of Matrix Requirements
We are
Matrix Requirements
Our mission
We're on a mission to help innovative Medical Device (SxMD) companies deliver better outcomes for patients.
6000+
Downloads Every Month
5000+
Monthly Document Downloads
Our Vision
To create the most comprehensive software platform for design and quality control for SxMD (Software as/in Medical Device) manufacturers.
Our guiding principles to how we serve our customers and work together everyday. 
Proximity
Supporting our customers is our first priority. We provide helpful responses as quickly as possible.
Care
Our passion is helping Medical Device companies get safer SxMD solutions to patients faster.
Integrity
We are building a sustainable business model that is based on trust and kindness.
Our story
From humble beginnings to global impact
Powering the medical device industry
After years working in Medical Device companies we experienced the growing pains and struggles to keep up-to-date documentation as the industry changed from Waterfall, to V-model, and now Agile methodologies.

After searching for solutions that were powerful enough to handle complex SxMD development nothing ticked all the boxes, so we decided to build our own and Matrix Requirements was born.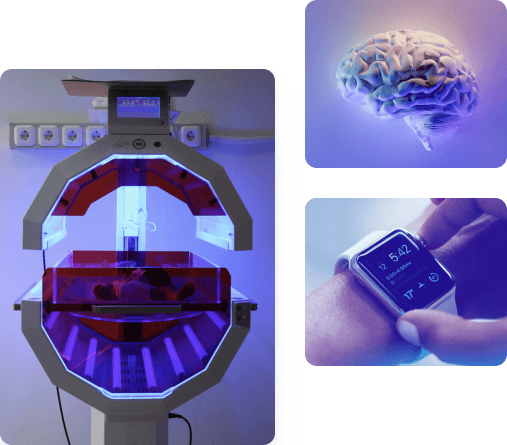 Meet The Leadership Team
Experienced, dedicated and knowledgeable. Our leadership team is passionate about driving Medical Device innovation forward and better patient outcomes.
Our office locations
Our teams are situated all over the world helping drive better patient care, everywhere.
Germany HQ
Matrix Requirements GmbH
Kehler Straße 22, 77694
Kehl



+49 7802 931 4892
Belgium
Matrix Requirements
9 avenue de la Fauconnerie, 1170 Watermael-Boitsfort
+32 472 045 305
France
Matrix Requirements
Future4Care,
8 Rue Jean Antoine de Baïf, 75013 Paris


+33 07 72 27 53 29
USA
Matrix Requirements
433 Concord Drive,
Menlo Park,
CA 94025


+1 408 622 1054
Customers Around The Globe
SxMD innovators around the world get their products to market faster and safer, thanks to Matrix Requirements.
Our team is growing, join us.