Learn more here about our new look and feel, and how we're putting customers at the heart of Matrix Requirements
Build high quality SxMD solutions with MatrixQMS.
Achieve compliance and innovation in your Medical Device with a collaborative solution that bridges the gap between engineering and quality teams.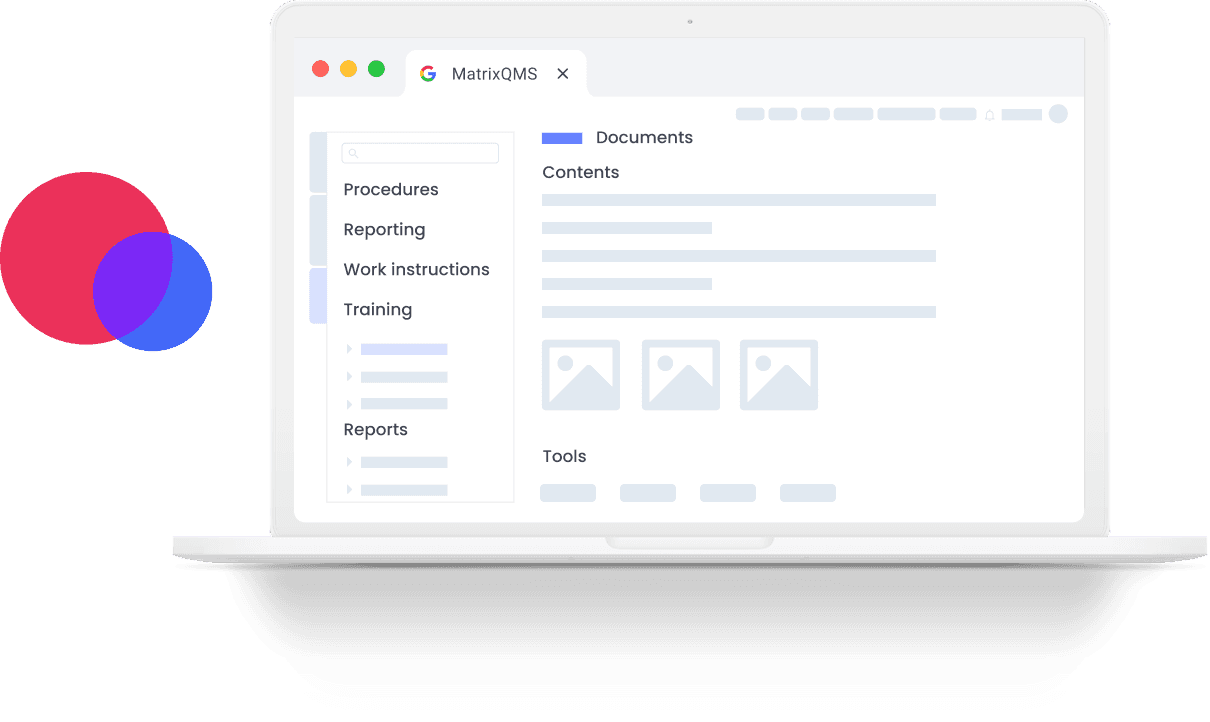 Trusted by 200+ SxMD & Medical Device Companies
Lean & agile quality management
Take control of your documents, records, CAPAs, training, audits and risk management.
Hear from our customers

"We've cut the number of FTEs working on document control tasks by 50%, which frees our employees to focus on value-added activities."

Umesh Sharma, Head QA/RA, Meril
Core Features
Ensure success with key quality management system capabilities built for SxMD.
CAPAs
Log corrective and preventative actions and link them to the task in your issue tracking software.
Gap Analysis
Link regulatory requirements from standards and regulations with your procedures in your QMS.
Document Management
Review, approve, update, and link documents with full traceability within the platform. No third-party documentation software needed.
Training Workflows
Assign training and set due dates for individual or role-based training activities.
Templates
Create and approve templates in a central place. Assign templates to different projects in QMS and ALM.
Compliant Signatures
Request and collect compliant 21 CFR Part 11 signatures on any documentation so you can be prepared for your next audit.
See all features
Request a demo
Take a tour with us to see how you can better document requirements, faster with Matrix Requirements.