Learn more here about our new look and feel, and how we're putting customers at the heart of Matrix Requirements
ViViRA brings digital alternative to physiotherapy to back pain patients across Germany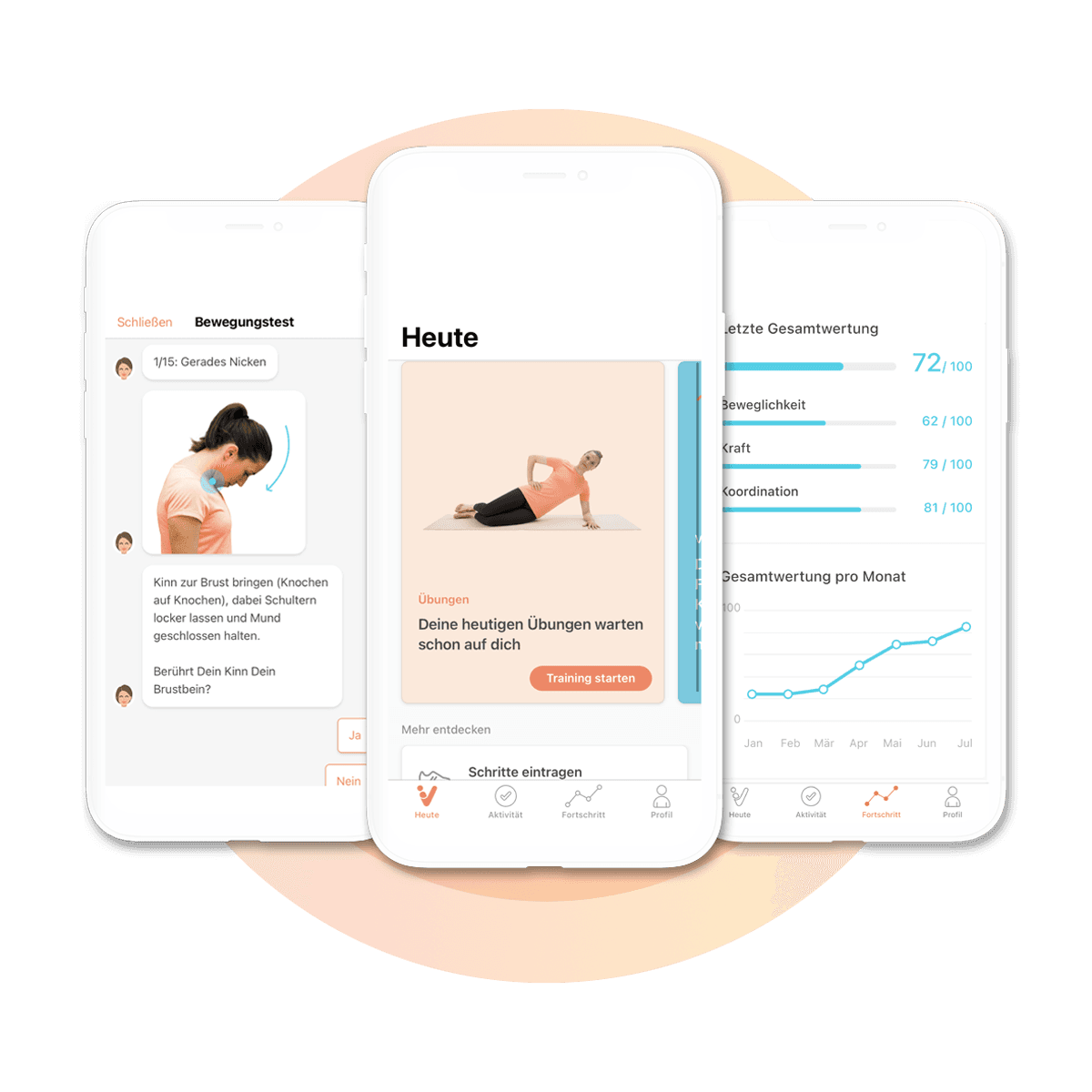 Startup accelerates its journey to MDR approval and ensures future agility with automated requirements and quality management.
Challenge
To stay on track to approval under the Medical Device Regulation (MDR), ViViRA looked for a faster and more efficient approach to quality and application lifecycle management.
Solutions
With MatrixALM and MatrixQMS, ViViRA can control requirements, specifications, tests and risks from end to end and generate documentation rapidly.
Results
2 weeks
to migrate to the new solutions
50% faster
review and approval process
97% faster
generation of documentation—from 8 hours before to 15 minutes today
Medical Specialty:
Orthopedic
Solutions Components
Matrix ALM, Matrix QMS
Reducing pain and improving outcomes
Founded in 2015, ViViRA is on a mission to provide people across Germany with smarter solutions to reduce pain and promote better musculoskeletal health. Through the company's innovative mobile app, patients gain access to AI-powered physiotherapy programs that adapt dynamically based on user feedback—helping to build strength, improve mobility and promote better outcomes.
Sven Büttner, Head of Quality and Regulatory at ViViRA, explains: "Our app coaches patients through a series of exercises during 15-minute daily sessions, four times a week. Users watch video demonstrations, perform the exercises, and then answer a short feedback survey, which allows the app to intelligently adjust the type and intensity of the work for future sessions to help patients achieve their goals."
Beginning the regulatory approval journey
Early in its app development journey, ViViRA worked with Germany's healthcare regulator to approve its solution as a Digital Health Application (DiGA) under the country's 2019 Digital Healthcare Act and the European Union (EU) Medical Devices Directive (MDD). To comply with the latest EU regulations, the company targeted approval of its medical device under the Medical Device Regulation (MDR). To retain its startup agility on the road to MDR approval, ViViRA wanted to keep its development processes lean and efficient.
During the MDD approval process, ViViRA had used a digital collaboration tool to manage requirements and build traceability matrices. However, the previous tool was not designed for medical device use cases, so the company added the missing functionalities using plug-ins and workarounds.
"We found some plugins that could create the documents we needed, but it took our engineers up to eight hours to complete the PDF export process," Büttner confirms. "If we pursued MDR approval using the previous tool, we knew we'd end up having to choose between missing our regulatory approval deadline, or de-scoping the app—reducing the overall quality of our solution. To avoid those outcomes, it was vital to find a better way of working."
Selecting an end-to-end solution
After exploring requirements management solutions from a number of leading vendors, ViViRA selected MatrixALM—a simple, efficient and automated platform for application lifecycle management. Combined with the lean and agile quality management system MatrixQMS, the Matrix Requirements solution offers ViViRA end-to-end control over requirements, specifications, tests and risks, and rapid generation of documentation.
Michael Strelow, Quality Manager at ViViRA, takes up the story: "Our previous tool would have required us to do lots of additional work to create documentation that was compliant with the MDR. On the other hand, Matrix Requirements offers us ISO 13485 and 27001 certified solutions specifically designed for medical device manufacturers. The company also delivers secure hosting at a data center in Germany, which was crucial to meet our data sovereignty requirements."
Eliminating time-consuming tasks
With MatrixALM, ViViRA can define its requirements and link them with multiple dependent objects, including specifications, risks, test cases and more. The solution helps the company manage and visualize these relationships automatically, eliminating the need for time-consuming manual work.
Büttner says: "Linking around 150 requirements manually in preparation for our previous MDD application was very labor-intensive, and we knew that it would have been very difficult to use the same tool for our MDR submission without significantly increasing our headcount."
Strelow elaborates: "By switching to MatrixALM, we've eliminated the need to copy and paste hyperlinks to build our traceability matrix—the solution handles this task for us. MatrixALM is super effective at handling the complex relationships between design objects, and its user-friendliness convinced us that we'd found the perfect fit for our quality and requirements management needs."
Embracing a new way of working
With expert support from Matrix Requirements, ViViRA migrated its existing documents to the new solution. Today, the company uses MatrixALM to support requirements management processes for its app, and MatrixQMS to keep key records including standard operating procedures (SOPs), privacy policies and user terms and conditions up to date.
"From the very first contact we had with them, the Matrix Requirements team has been nothing but helpful—and they are always quick to answer our questions," says Strelow. "Their support during the migration and setup process was invaluable, and we successfully switched to the new solution after just two weeks."
Leveraging powerful integration
Today, product, quality and engineering teams at ViViRA rely on MatrixALM and MatrixQMS to support their day-to-day work. By leveraging native API integration with Jira, the company can seamlessly orchestrate core processes such as test case management.
"Every requirement in MatrixALM connects to a test, which we handle in Jira," Strelow explains. "By keeping Jira up to date with the latest requirements from MatrixALM, it's easy for our developers and testers to understand the context for each test case. And bringing data on completed tests back into MatrixALM, we can prove to our regulator that we have validated every component of the device."
Speeding towards regulatory approval
ViViRA now has an automated and efficient approach to quality, requirements, risk and test management, allowing it to speed towards MDR approval. By leveraging digital review and approval workflows in MatrixALM, the company is saving significant time—helping it stay on track to meet its regulatory approval target.
"In the past, we spent many hours reviewing and re-reviewing documents and then chasing approvers for signatures," says Strelow. "With MatrixALM, all reviews and approvals now happen inside the solution, which means there's no need for us to email or instant message people to remind them—they see their outstanding tasks as soon as they log into the solution. MatrixALM helps us to carry out document review and approval work up to 50% faster, which will help us to hit our MDR approval target."
Enabling long-term agility
The company has recently passed its ISO 13485 audit using data from the Matrix Requirements solution. After it has achieved MDR approval, the company sees that MatrixALM and MatrixQMS will enable it to effectively manage risk as it develops new releases of its app.
"MatrixALM has excellent off-the-shelf capabilities for risk management, which help make a complex process much more manageable," adds Büttner. "As a class IIa device under the MDR, we will have to create new documentation every time we create a new release. In the past, this process could take up to eight hours—but with the Matrix Requirements solution, we can output complete and accurate documentation in just 15 minutes. We're confident that MatrixALM and MatrixQMS will allow us to keep to an agile release cycle without compromising on quality."
Planning future enhancements
Looking ahead, ViViRA plans to leverage additional capabilities of the Matrix Requirements solutions to further enhance its development process. By using branching and merging in MatrixALM, the company will gain a complete and traceable history of all changes made in successive versions of its app. And by using multiple-choice comprehension questions in MatrixQMS, ViViRA will be able to verify that employees have understood changes to SOPs or work instructions.
"One of the things that we value most about the Matrix Requirements solutions is how flexible they are—it's easy to customize them to match our desired workflows," concludes Strelow. "MatrixALM and MatrixQMS are powerful solutions for medical device companies, backed by excellent support—I wouldn't hesitate to recommend them."
MatrixALM is super effective at handling the complex relationships between design objects, and its user-friendliness convinced us that we'd found the perfect fit for our quality and requirements management needs."
Michael Strelow, Quality Manager, ViViRA
Sign up to our newsletter
Keep up with the latest Medical Device & SxMD insights from Matrix Requirements.