Learn more here about our new look and feel, and how we're putting customers at the heart of Matrix Requirements
VIPUN Medical targets better outcomes for ICU patients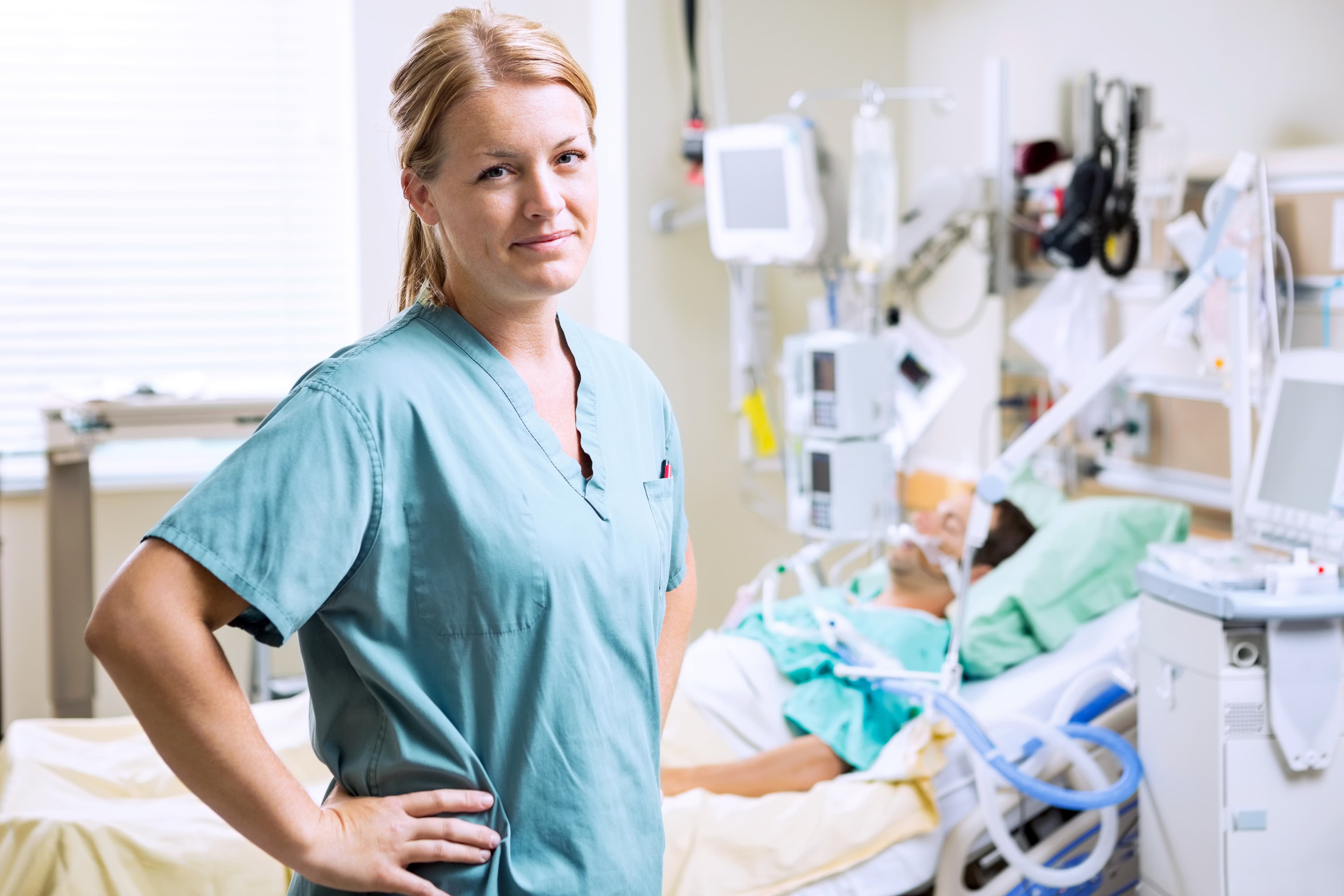 Gastric monitoring start-up saves six months of manual work and achieves ISO 13485 certification with a streamlined approach to QM and ALM.
Challenge
To reduce the risks associated with feeding intubated patients, VIPUN Medical is building an innovative solution that offers physicians a real-time view of stomach motility.
Solution
By deploying MatrixALM and MatrixQMS solutions from Matrix Requirements, the company has replaced paper quality and application lifecycle management processes with ultra-efficient digital workflows.
Days
not months to use digital workflows
6 months
of manual work saved
ISO 13485
certification achieved
Device Type:
Medical Equipment
Solution Components:
MatrixALM and MatrixQMS
Feeding decisions jeopardize ICU outcomes
In intensive care units (ICUs) around the world, physicians must maintain a delicate balance for enteral feeding. Giving intubated patients too much nourishment can increase the risk of vomiting, leading to serious complications such as pneumonia. However, feeding too little can weaken the patient and increase recovery time. Striking the right balance is a difficult challenge—and the overall incidence of malnutrition in global ICUs could be as high as 50%.
In Belgium, innovative start-up VIPUN Medical is pioneering a solution that will empower physicians to make enteral feeding decisions with greater confidence. The aim is to reduce the risk of complications and promote better outcomes for seriously ill patients.
Carl Van Lierde, Vice President Product Developmentat VIPUN Medical, explains: "VIPUN Medical is in the final stages of designing a solution that offers real-time insights into stomach motility. Using a nasogastric balloon catheter, our solution measures changes in pressurewithin the balloon as the stomach contracts and relaxes. By applying predicative analytics to these contraction patterns, the solution will allow medical staff to make faster, better-informed feeding decisions—reducing the incidence of malnutrition and feeding-related complications."
Charting a fast track to certification
To take its concept off the drawing board and into front-line care settings, VIPUN Medical began planning the optimal route to get its new devices certified by authorities in Europe and the United States.
"We recognized that it would be essential to have an application lifecycle management [ALM] and quality management system [QMS] in place before we started developing the VIPUN Catheter and Control System," comments Van Lierde. "We could not afford to risk any delays downstream arising from documentation issues when we submitted our files for regulatory approval."
To begin development rapidly, VIPUN Medical initially engaged an external consulting group to provide a basic QMS framework.
In parallel, the organization searched for an ALM and QMS solution that could meet its long-term requirements.
Van Lierde recalls: "Our consulting partners provided basic QMS templates—a prerequisite to kick off the design process. However, the QMS was based on paper, which meant that document control, time-stamping and approvals required significant time and effort to manage. We are a lean team of just four people, so it's vital to maintain high productivity. To achieve that, we looked for an efficient QMS and ALM solution."
Digital approach to requirements management
After assessing ALM and QMS solutions from several leading vendors, VIPUN Medical selected MatrixALM and MatrixQMS as the foundation of its new quality and application lifecycle management system.
"We were looking for a single-vendor solution from the outset, because maintaining multiple tools would become unwieldy and labor-intensive," recalls Van Lierde. "As well as offering an integrated ALM and QMS platform, the Matrix Requirements solutions are extremely intuitive. Unlike other solutions we considered, MatrixALM and MatrixQMS are easy to learn, which means we could start using them to support our development work within days, not months. The solutions are also based on the same design philosophy, which means if you're familiar with one of the tools then it's very easy to pick up the other."
He adds: "Everyone at VIPUN Medical has a background in the medical device industry, so we had a wealth of experience with other tools to assess the Matrix Requirements solutions against. While there are many best-of-breed solutions that focus on niche areas of ALM or QMS processes, few providers offer the breadth of capabilities as Matrix Requirements in such a user-friendly and cost-effective way."
Building a single source of quality insights
With guidance from Matrix Requirements, VIPUN Medical reviewed its existing paper templates and configured MatrixQMS to support its quality management process. Today, the company uses digital workflows to help steer processes according to standard operating procedures.
"In MatrixQMS, we can create flows that guide us through all the required steps for each process, including the actions, owners and documentation," confirms Van Lierde. "For example, we've created a dedicated project for supplier evaluations, which we now run exclusively in the Matrix Requirements solution. Whenever we identify the need for a new supplier or when it's time to perform a periodic review of existing vendors, all the instructions and documents are available in MatrixQMS."
Shaping agile, effective development processes
Using MatrixALM, VIPUN Medical gains complete traceability of its design process, including all system- and unit-level requirements and testing. Today, the organization captures all requirements in MatrixALM, which it can export with ease to share with partners and suppliers.
Van Lierde comments: "We find the risk module of MatrixALM particularly useful for driving our product risk assessments. Crucially, everything we do in the system is fully traceable, which is an important requirement for audits and certification activities.
"As a company, Matrix Requirements are a pleasure to work with. Whenever we have a question, the team typically gets back to us in less than a day—and they always listen carefully to our requests for new capabilities."
Reaching a key milestone
Since deploying the Matrix Requirements solutions, VIPUN Medical has gained ISO 13485 certification—and the company is now preparing for the next stage of the certification process.
"I believe MatrixALM and MatrixQMS played an important role in securing our ISO 13485 certification," says Van Lierde. "With Matrix Requirements, it's easy to answer common questions such as: 'what is the latest version of this document?', 'who has signed it?' and 'what has changed since the last revision?'. When an auditor can see that you have an effective, traceable system, it instills a great deal of confidence in the rest of your capabilities."
Moving towards full approval
By prioritizing the development of its ALM and QMS capabilities from the start, VIPUN Medical is confident that it has already unlocked significant time-savings.
"Based on past experience coming into projects that weren't properly documented from the start, I think VIPUN Medical has easily saved six months by working with Matrix Requirements to create efficient digital workflows," states Van Lierde. "Regulatory approval processes are never easy, but if you have a structured approach to application lifecycle and quality management, you're setting yourself up for success."
As it continues to develop its innovative gastric monitoring solution, VIPUN Medical is striving to bring the benefits of improved care and better outcomes to ICU patients everywhere.
"For a start-up like VIPUN Medical, MatrixALM and MatrixQMS are perfect—they help us uphold the highest levels of quality for all regulatory requirements in a streamlined way," concludes Van Lierde. "If you look at the evolution of the regulatory environment for medical devices in the last 20 years, it's clear that requirements will only become more stringent in the future. With Matrix Requirements solutions in our toolkit, I have full confidence that documentation won't be a blocker to certification."

"As a company, Matrix Requirements are a pleasure to work with. Whenever we have a question, the team typically gets back to us in less than a day— and they always listen carefully to our requests for new capabilities."
Carl Van Lierde, Vice President Product Development
Sign up to our newsletter
Keep up with the latest Medical Device & SxMD insights from Matrix Requirements.