Learn more here about our new look and feel, and how we're putting customers at the heart of Matrix Requirements
Diabeloop develops interoperable, self-learning solutions to automate diabetes treatment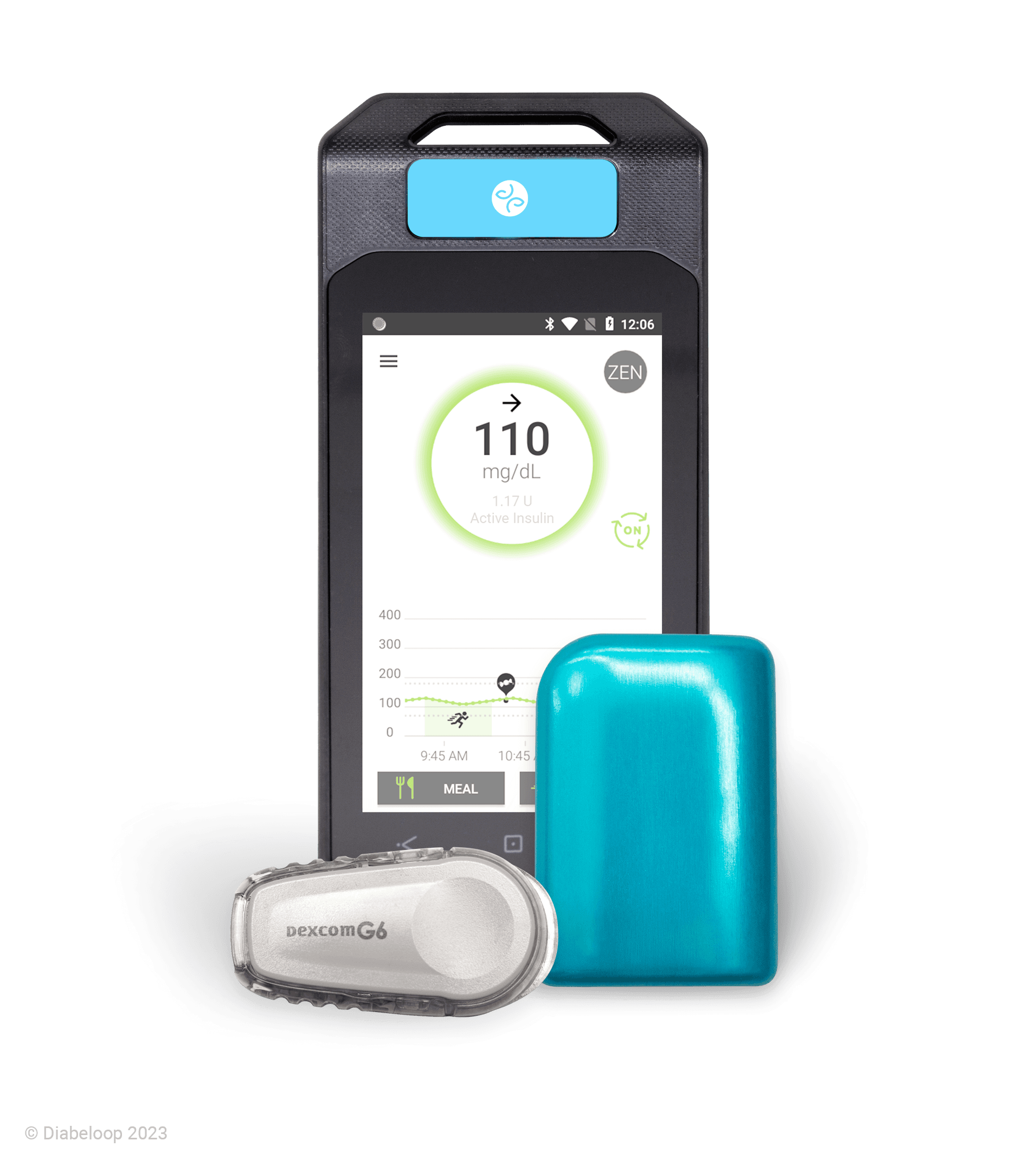 Medtech streamlines ALM, enabling it to integrate its innovative software with glucose monitoring systems and insulin pumps.
Challenge
To bring the benefits of its smart diabetes management technology to as many people as possible, Diabeloop aimed to make its software interoperable with third-party hardware.
Solution
With MatrixALM, Diabeloop can build many versions of its software in parallel while maintaining full control and traceability of requirements, risks, test cases and more.
Results
2x faster
document reviews thanks to automated change controls
Facilitates compliance
with requirements including IEC 62304
Jira integration
enables traceability from requirements to tasks and code
Solution Components:
MatrixALM
Improving lives across Europe
Diabeloop was founded to improve the lives of the millions of people living with diabetes across Europe. Developed in close collaboration with engineers and doctors, the company's innovative AI-powered DBLG1 software solution helps to determine the correct dose of insulin based on a patient's physiology, medical history and recent meals and exercise.
Hosted in a dedicated handset, the DBLG1 solution connects to continuous glucose monitoring (CGM) devices and insulin pumps from multiple manufacturers, empowering patients to better control their condition and avoid the health risks of hyper- and hypoglycemia.
Pierre Grandet, QARA specialist at Diabeloop, begins: "To serve our market effectively, we must be able to integrate our DBLG1 solution with a large number of CGM systems. To make our solution compatible with each CGM system, it is very important for us to be able to manage multiple development streams in parallel."
Recognizing the challenge
At the start of its product development journey, Diabeloop relied on manual, spreadsheet-based methods to build traceability matrices and manage requirements, risks and test cases. As the company's development efforts gained pace, the complexity of application lifecycle management grew—and vital requirements and quality management processes began to consume significant time and resources.

"As soon as we began developing multiple versions of our software in parallel, we ran up against operational difficulties—especially around traceability," continues Grandet. "We aimed to spend less time documenting the relationships between requirements, specifications and risks and more time gaining value from these insights."
Deploying a purpose-built solution
To empower its developers to focus on core activities while ensuring tight control over compliance, Diabeloop replaced its manual processes with MatrixALM—a simple, lean and efficient requirements management platform. The solution allows the company to capture and manage technical specifications, tests, risks and more in a streamlined and automated way.
"We established benchmarks to assess a variety of leading requirements managements solution, and after proof-of-concepts with a number of vendors, the Matrix Requirements solution came out on top," recalls Grandet. "One of our key criteria was simplicity. We wanted to improve our approach to requirements management quickly, so it was important that the solution was easy to use. Compared to other tools I've used in the past, MatrixALM offers exceptional flexibility and user-friendliness."
Migrating to the new platform
Working with a team from Matrix Requirements, Diabeloop imported its existing documents into the new solution, leveraging scripts developed by Matrix Requirements to speed up the process. During this process, the company trained its developers, quality and regulatory affairs teams to use the new solution.
"Support from Matrix Requirements was very, very helpful during the implementation process," confirms Grandet. "We had many documents to import, but by automating much of the process with help from Matrix Requirements, the work was totally manageable. While the migration was going on, we took the opportunity to standardize working practices across the company, backed by digital workflows in MarixALM. By defining clear practices around quality and regulatory compliance, we can detect issues with our documentation well before it reaches review—avoiding delays and making life much easier for the QARA team."
Enabling seamless Jira integration
Today, the company has moved all its core development documents into MarixALM. Any document where traceability is mandatory is now managed in the solution, including specifications, test plans, verification and validation plans, and traceability matrixes. Diabeloop has also integrated the solution with Jira, enabling full traceability of tests.
"Our developers greatly appreciate the ability to use Matrix Requirements APIs to share data between MatrixALM and Jira," says Grandet. "Every release, we need to run thousands of tests and prove that 100% of them passed. With Jira integration, if our developers implement a new feature, they can easily trace from the test to the requirement to ensure that it does not impact compliance."
Accelerating the approval process
With MatrixALM powering its requirements management process, Diabeloop is supercharging the speed and efficiency of its development process.
"For startups like Diabeloop, speed is key," explains Grandet. "We aimed to get our solution to market quickly, and working with MatrixALM has definitely helped us to accelerate our journey to approval. For example, to comply with EU standards for CE marking, we must review each document and have a full audit trail of all approvals. With MatrixALM, we can highlight and review only the things that have changed between subsequent versions—avoiding the need to review hundreds of pages of documentation every release."
Using MatrixALM, Diabeloop can clearly define which members of its development team are responsible for each requirement, helping to ensure that its sprints move quickly and efficiently. And at the end of the process, the company can use the solution to generate key compliance documentation automatically, helping to ensure that it is always ready for audit activities.
"We passed a recent audit with zero non-conformities," confirms Grandet. "Matrix gives us great comfort when presenting documents to auditors. We know they are accurate because they are automatically generated based on complete and accurate data in MatrixALM."
Drilling down into test results
The Matrix Requirements solution is also helping Diabeloop to comply with IEC 62304, which requires that every test failure must be traced back to a root cause, documented and remediated if necessary.
With MatrixALM, the company can rapidly determine whether failures are caused by defects in a test, test acceptance criteria, or the software itself. Grandet states: "MatrixALM offers us a really fluid workflow for IEC 62304 compliance straight out of the box—it's really easy and efficient to investigate our test results."
Ensuring continuous compliance
Using branching and merging capabilities in MatrixALM, the company can handle parallel development with ease—empowering it to customize its solution for CGM systems and bring its innovative solution to more than 10,000 patients and counting across Europe.
Grandet elaborates: "MatrixALM allows us to branch off our main project to address non-conformities or develop the solution for CGM systems from different manufacturers. Once we've completed and validated that work, we can merge those changes back into the main project with the click of a button."
Looking to the future
Looking ahead, Diabeloop is continuing to develop its DBLG1 solution with the aim of bringing the benefits to more patients across Europe.
Grandet concludes: "If we didn't have MatrixALM, it would be extremely difficult and time-consuming to work on multiple versions of our solution in parallel—but now, we take this ability for granted. The Matrix Requirements solution has truly unleashed our developers, and we're looking forward to building on our partnership in the future."

If we didn't have MatrixALM, it would be extremely difficult and time-consuming to work on multiple versions of our solution in parallel—but now, we take this ability for granted."
Pierre Grandet, QARA specialist, Diabeloop
Sign up to our newsletter
Keep up with the latest Medical Device & SxMD insights from Matrix Requirements.