Learn more here about our new look and feel, and how we're putting customers at the heart of Matrix Requirements
Introducing Compose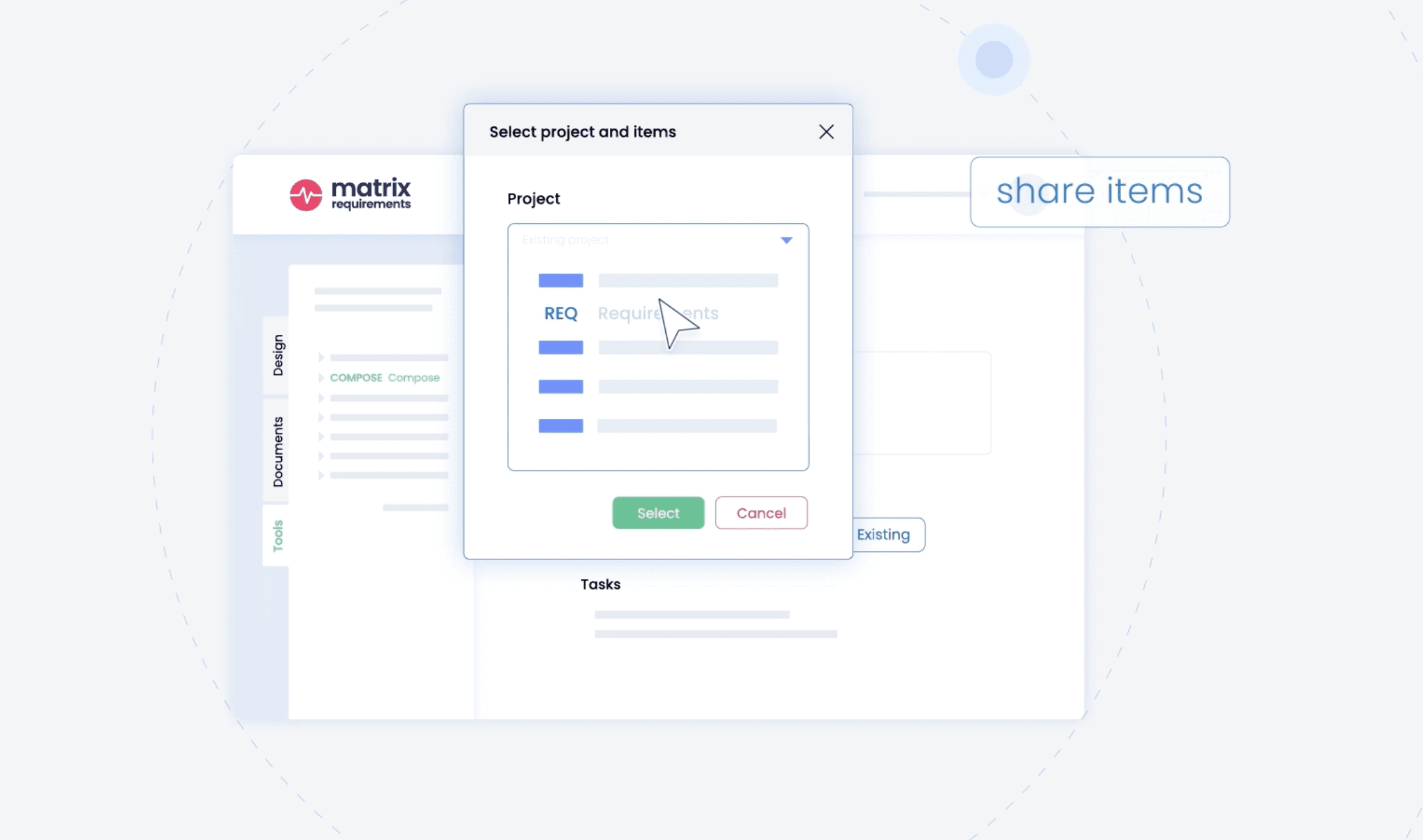 NEW! Matrix Requirements customers can now Compose projects from pre-existing items without recreating them from scratch. With Compose, product development teams working on Medical Devices with multiple variants or in multiple markets can combine modifiable and locked items from projects to reuse in new projects, or at a later date.
Supercharge your product development team with this add-on module: 
Save time and scale faster by sharing items that maintain their traces across multiple projects.

Increase productivity on multiple variants or market products by sharing items as a modifiable baseline.

Improve data alignment and minimize errors by updating items in one project and syncing those changes across your other shared projects. 
This module is available for customers with an active Team, Company, or Enterprise plan. To learn more, schedule a demo today!