Learn more here about our new look and feel, and how we're putting customers at the heart of Matrix Requirements
Agile & Audit ready SxMD with MatrixALM.
Control Medical Device design with an agile all-in-one solution for SxMD. Easily manage technical documents, tests & risks to ensure audit readiness.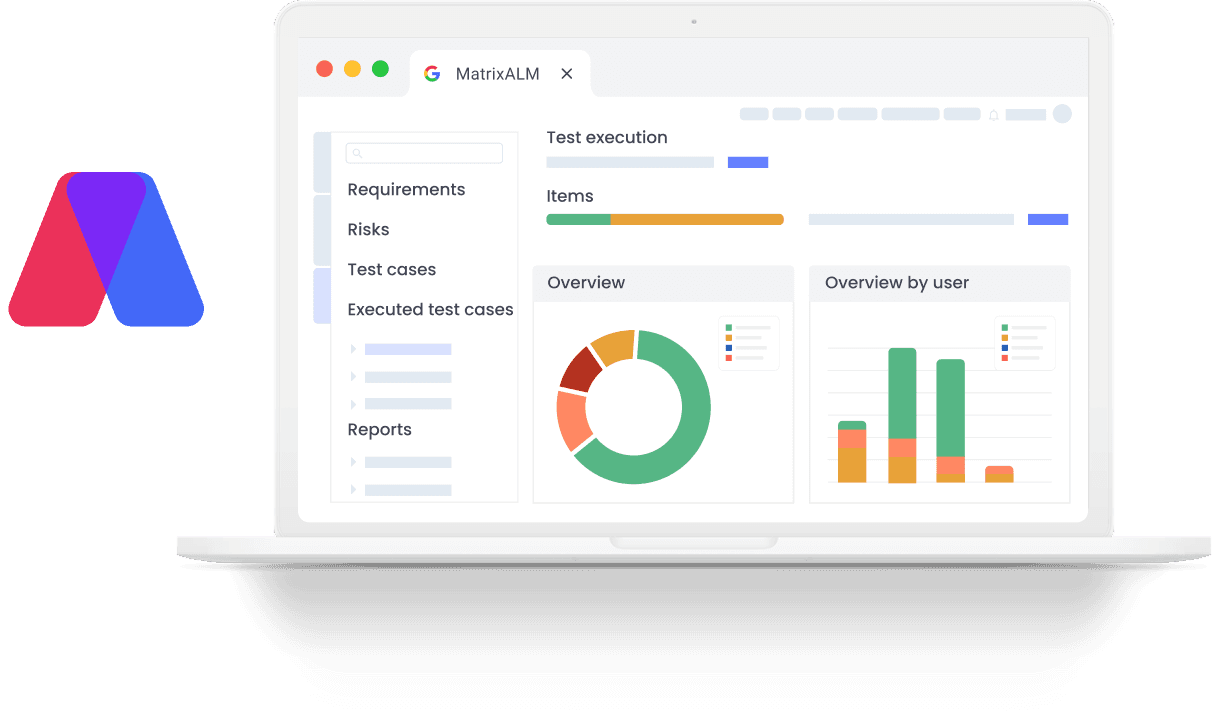 Trusted by 200+ SxMD & Medical Device Companies
Accelerate time to market
Easy to use, flexible software platform designed to bridge the gap between quality and compliance.
Hear from our customers
"With MatrixALM, we can generate PDF documents in the same format as before in a highly automated way, improving our team's efficiency by ~60%."

Hans-Jurgen Schneider, Project Manager
Core Features
Ensure success with key application lifecycle management capabilities built for SxMD.
Risk Module
Define risks and risk mitigation according to customizable templates and formulas.
Test Module
Define, plan and execute multiple test cycles. 
Traceability
Standard traces are defined. Configure traceability between items as optional or required. Identify broken, missing or outdated traces.
Full Audit Log
All changes are automatically logged with user identity and timestamp. Compare revisions side by side to quickly see the changes.
Data Hierarchy Structure
Design items are stored in a tree structure that makes it easy to find and organize information.
Agile Sync Module
Synchronize documentation between Matrix and the other tools you work in like, Confluence, TFS, JIRA.
See all features
Request a demo
Take a tour with us to see how you can better document requirements, faster with Matrix Requirements.