Learn more here about our new look and feel, and how we're putting customers at the heart of Matrix Requirements
Focus on medical device design,
not on paperwork.
Achieve audit success with a secure software platform that uses a data-based approach to managing the endless cycle of paperwork.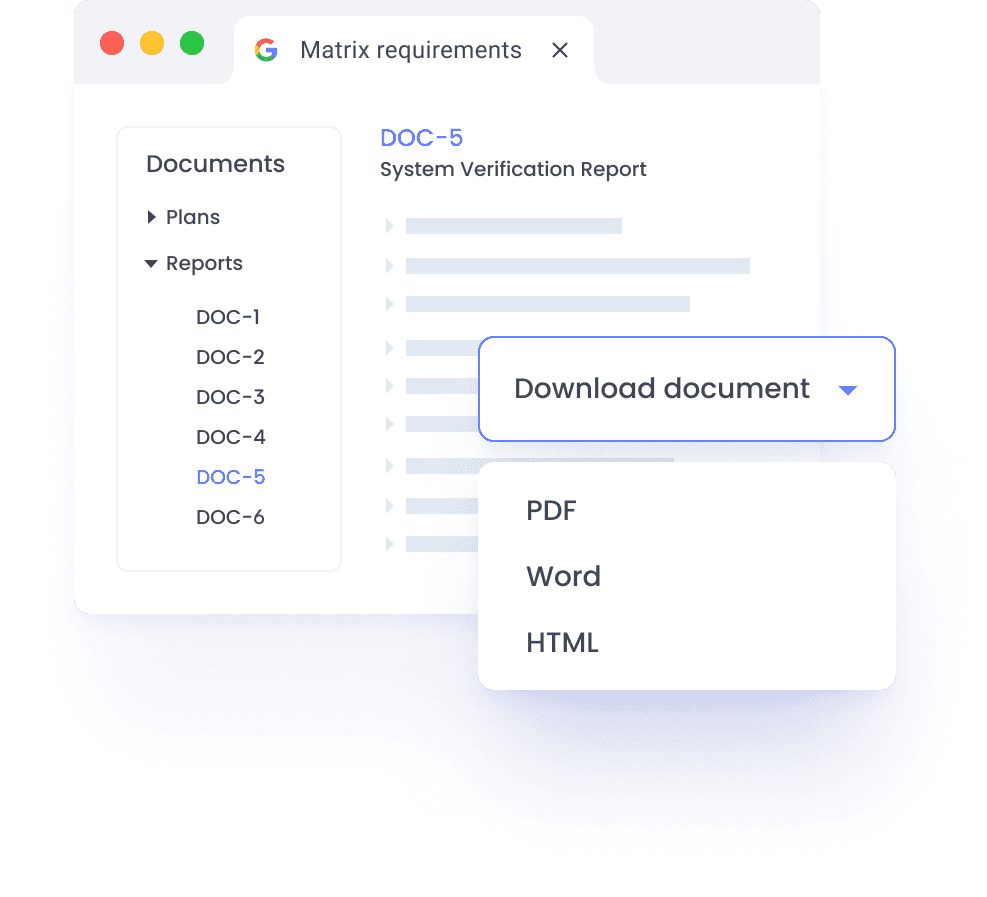 Trusted by 200+ SxMD & Medical Device Companies
Future-proof your documentation
Reduce the regulatory burden and leverage a modern software platform that gives auditors visibility to the information they need, when needed.
Complete document lifecycle control
Improve productivity with modern workflows for reviewing, approving and archiving documentation with end to end traceability across your Medical Device design. 
Learn more
Centralize for better data integration
Work more collaboratively by importing your design control and quality management system documentation effortlessly for easy access in one central location.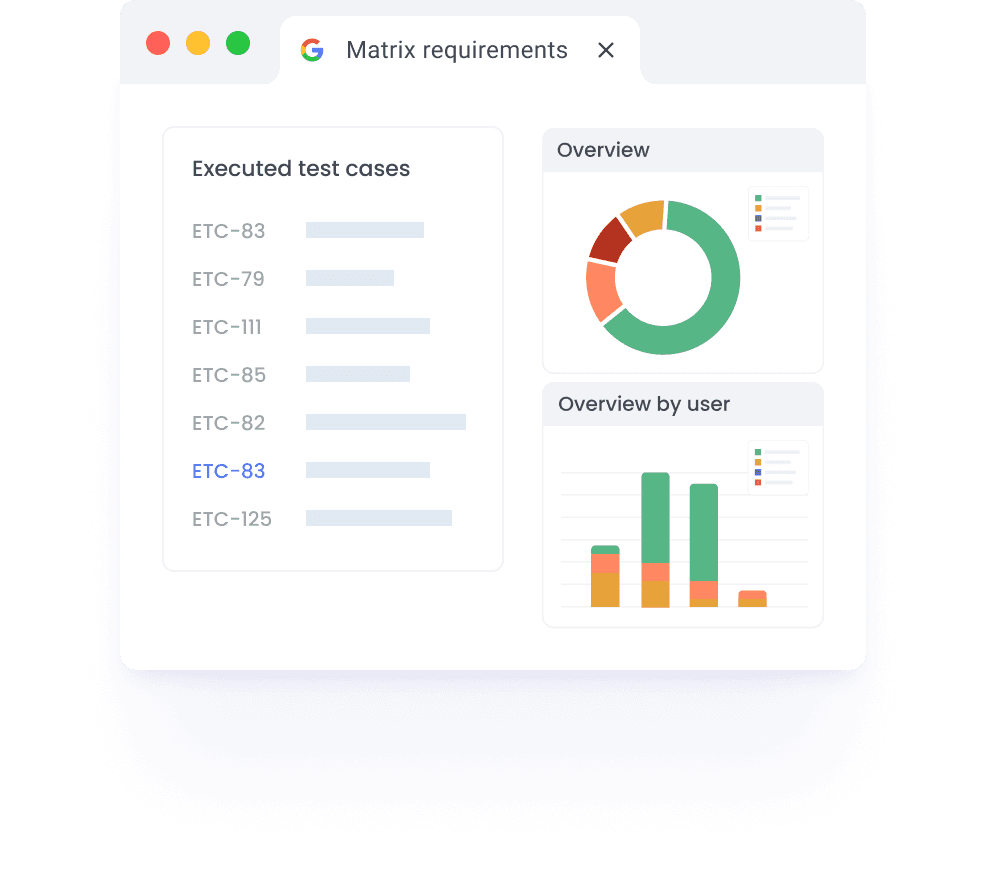 Technical documentation made easy
Easily create reports and documents (including Verification & Validation) for DHF and TF submission with out-of-the-box templates.
Simplify regulatory compliance 
Ensure your teams are always audit-ready with airtight version control and traceability between quality and development activities.
Learn more
Hear from our customers
"With MatrixALM, we can generate PDF documents in the same format as before in a highly automated way, improving team efficiency by 60%."

Hans-Jurgen Schneider, Project Manager, Roche
Sign up to our newsletter
Keep up with the latest Medical Device & SxMD insights from Matrix Requirements.