Learn more here about our new look and feel, and how we're putting customers at the heart of Matrix Requirements
Simplify SxMD compliance
Connect quality and design to centralize your source of truth to pass any audit, compliance or regulatory inspection with confidence.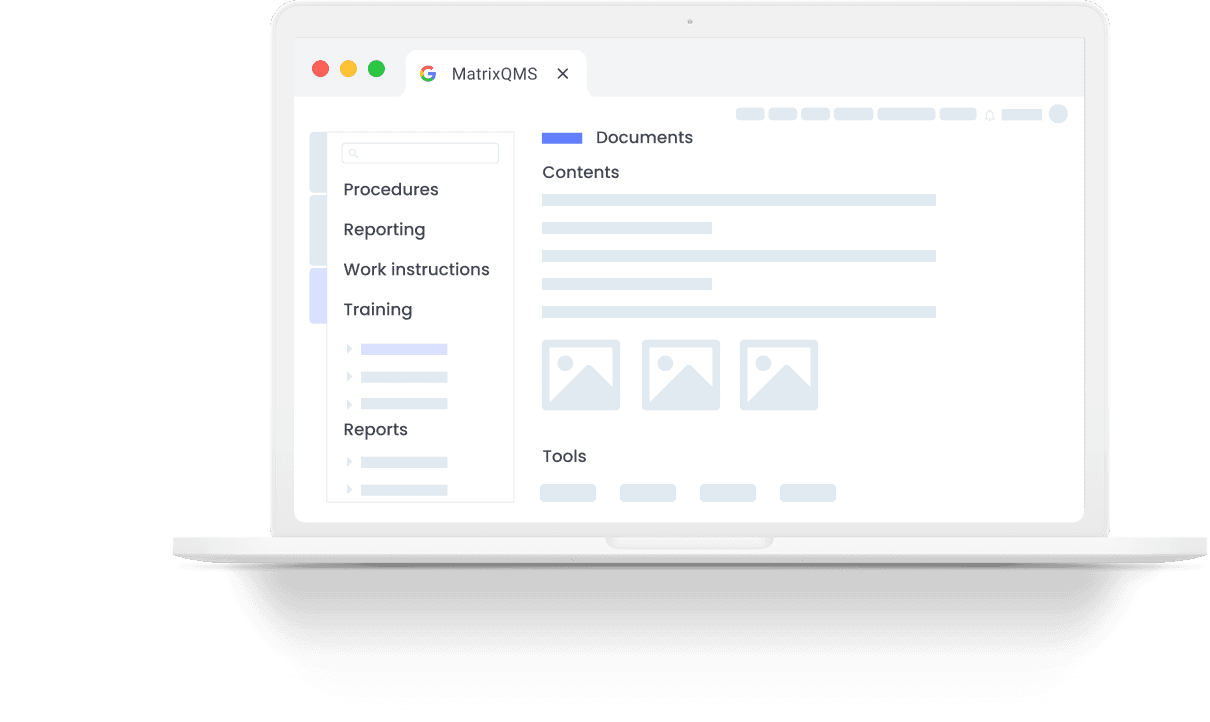 Trusted by 200+ SxMD & Medical Device Companies
Navigate ISO 13485 with clarity
Demonstrate quality compliance with a robust quality management solution that's configurable to meet all your needs.
Ensure ISO 14971 compliance
Develop your risk management plan, conduct risk analysis and evaluation and implement risk control measures in one connected platform.
Learn more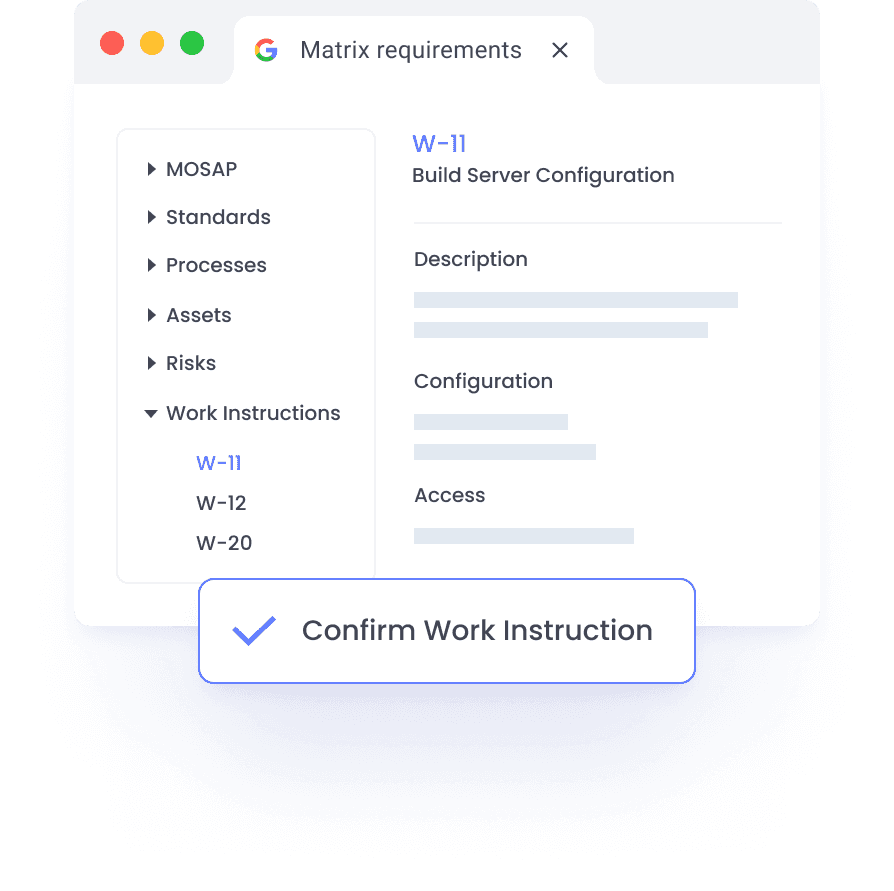 Centralize training records
Automate training workflows for individuals or groups to ensure teams are trained on the latest standards and requirements and operating compliantly.
Learn more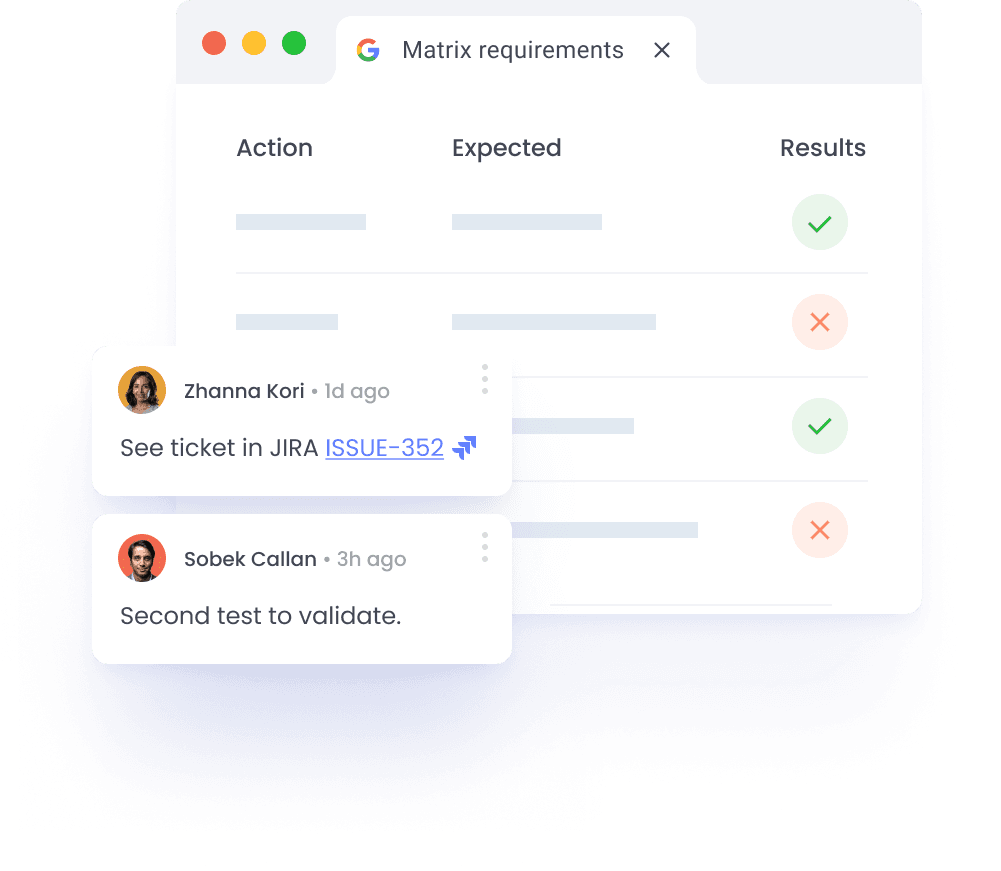 Maintain accurate documentation
Facilitate effective document control like versioning, approval processes, and access control without adding to your workload and easily prove compliance.
Learn more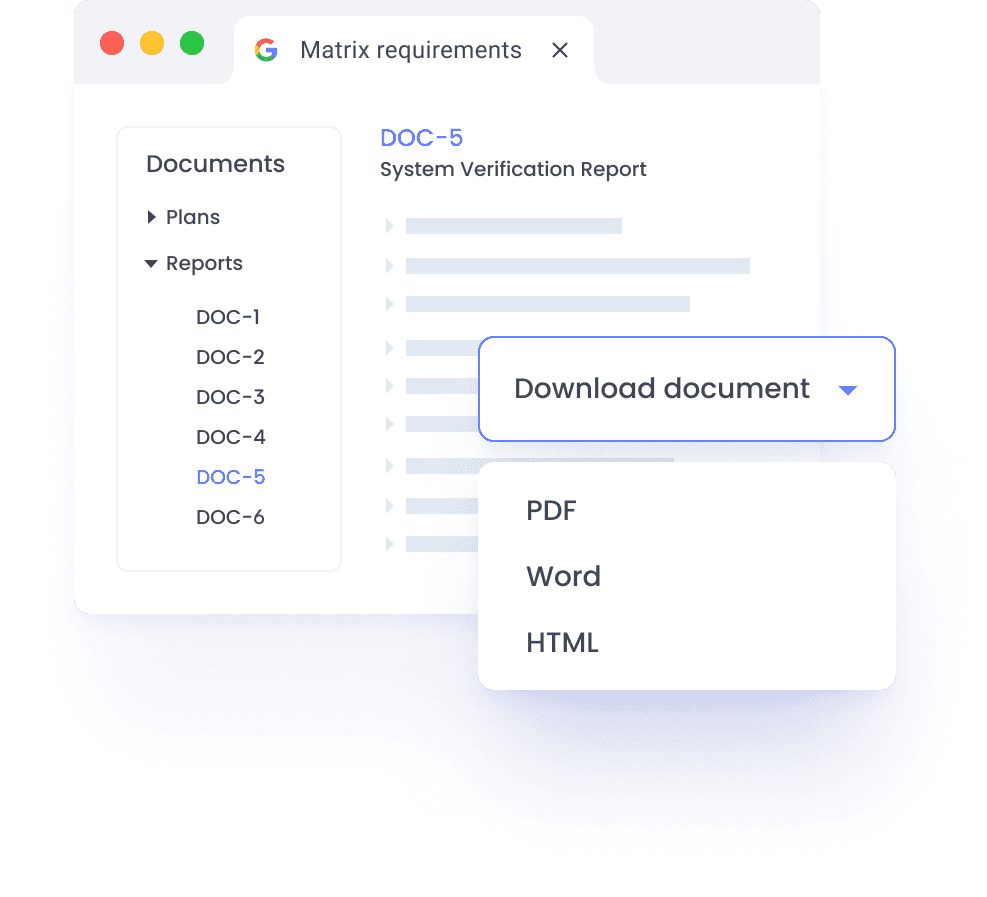 Develop software to meet IEC 62304 and IEC 82304
Ensure the safety and effectiveness of your SxMD product by documenting your development, testing, verification and validation activities in a purpose-built platform.2
Learn more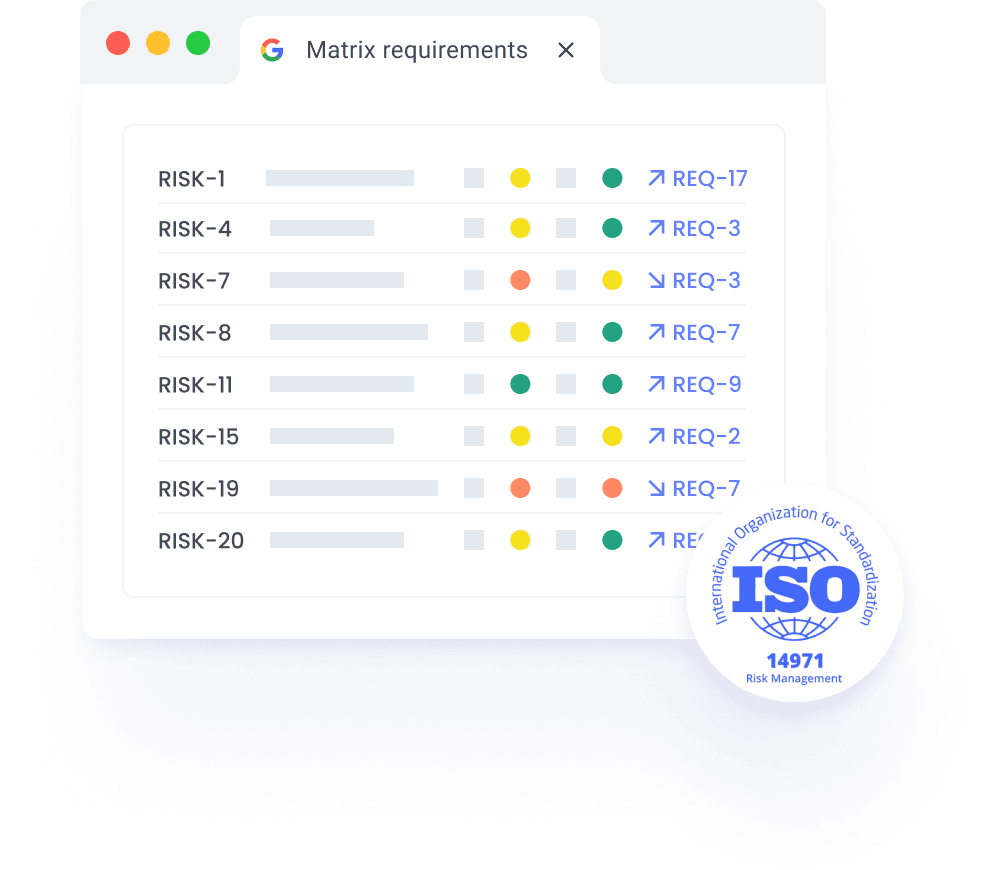 Comply with CFR Part 11 with ease
Streamline compliant eSignature collection by automating request workflows and signing directly in Matrix.
Hear from our customers

"With MatrixALM, we get a full audit trail of every action taken, which will in turn help us to demonstrate our clients' compliance during the regulatory approval process."
Thomas Gustafsson, Senior Consultant, Spirotronic
Sign up to our newsletter
Keep up with the latest Medical Device & SxMD insights from Matrix Requirements.