Learn more here about our new look and feel, and how we're putting customers at the heart of Matrix Requirements
Lima USA improves the precision of orthopedic implant placement for surgeons in the USA and beyond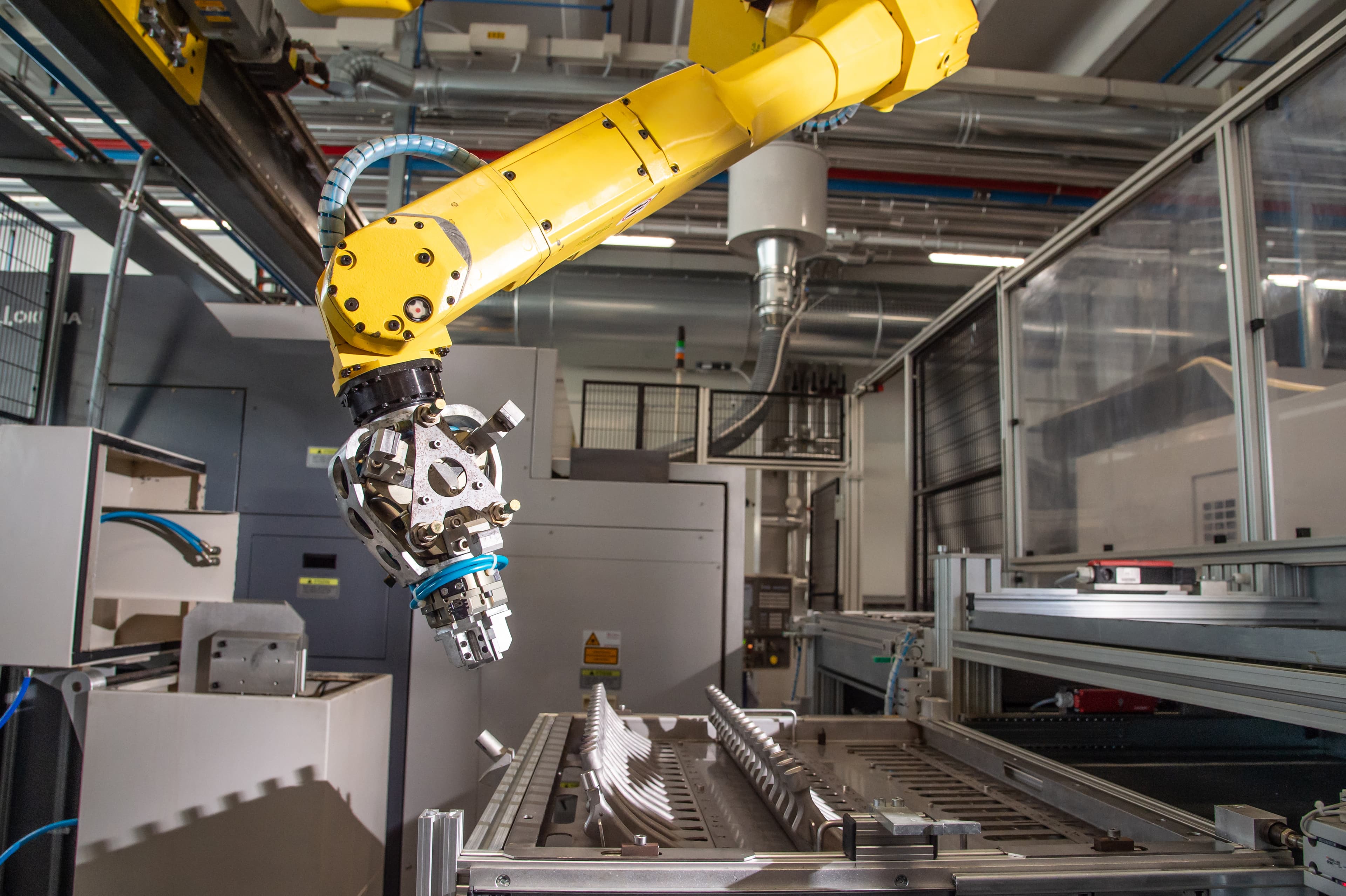 Medical software company drives continuous improvements to requirements management, accelerating development and supporting growth.
Challenge
Following the merger of TechMah Medical and Lima USA, the enlarged company aimed to gain regulatory approval for its innovative digital solutions in additional markets.
Solution
By leveraging automation from MatrixALM, Lima USA avoids the costs and delays associated with re-work during critical project phases such as verification and R&D.
Results
85% faster
turnaround for quality reviews, from weeks to days
Enables compliance
with both FDA and EU requirements
Saves time
and reduces risks through automated documentation
Medical Speciality
Orthopedic
Solution Components
MatrixALM
Improving outcomes with data
A wholly owned subsidiary of LimaCorporate S.p.A in Italy, Lima USA supports surgeons around the world with digital solutions for the design and placement of orthopedic implant systems. Using imaging technology, biometric sensors and a tablet interface, the company's solutions offer surgeons a digital representation of the patient's anatomy and the spatial location of surgical instruments—helping to ensure accurate placement of implants in joints such as the shoulder, hip and knee.
Allison Reagan, Senior Systems Engineer at Lima USA, says: "Every patient is unique, and surgeons must make many decisions throughout their treatment journey. With digital solutions developed by Lima USA, surgeons can make those decisions with greater confidence and accuracy—contributing to improved patient outcomes."
Preparing for growth
Lima USA is now updating its digital planning solutions to support the wide range of orthopedic systems manufactured by its new parent company, LimaCorporate. In parallel, the organization is developing functionality that will allow surgeons to assess patient needs and request custom-built implants from a single digital portal.
Accurate management of requirements, specifications and risks is a key objective for Lima USA. As the company prepares to update its products and launch into the European market, maintaining a clear view of application lifecycle management data has never been more important.
Nick Alexander, System Engineer at Lima USA, says: "For a medical software device company like Lima USA, it is impractical to manage requirements and quality data using manual methods like spreadsheets—it's simply too complex. A reliable, automated system is crucial to track design and quality objects effectively."
Building on a trusted solution
For many years, Lima USA has relied on MatrixALM to deliver simple and efficient requirements management for its digital solutions. The solution enables the organization to manage technical specifications, tests and risks from a single point of control—helping teams to keep documentation up to date.
Since it first deployed MatrixALM, the company has used the solution to continuously optimize its operations. One of the first opportunities that Lima USA identified involved ISO 13485. In the past, the company exported data from MatrixALM into spreadsheets, and then manually compared the information with raw data from its design history file (DHF)—a time-consuming and error-prone process.
Reagan explains: "We must demonstrate the effectiveness of our risk controls with respect to requirements, hazards and test cases. To streamline that activity, we configured MatrixALM to output documents in the same format as our DHF—helping us to ensure all the information is traced, tested and verified."
Accelerating critical project phases
One of the other key advantages of generating documentation automatically is that it significantly reduces the risk of human error. As a result, Lima USA can avoid the costs and delays associated with re-work—particularly during research and development (R&D) and verification phases.
"Because design objects tend to have many dependencies, even an error in a single requirement could require us to correct multiple documents and run new review and approval processes for each—adding project delays of up to three weeks in a worst-case scenario," Alexander continues.
"With MatrixALM, we've replaced time-consuming reviews and re-work with a lean and efficient process based on accurate, trusted data. Today, our engineers and testers keep requirements and risk data up to date at all times. In fact, MatrixALM now enables us to complete quality reviews within days, not weeks—around 85% faster. Whether a device has 50 requirements or 500, we can generate accurate, complete documentation within seconds."
User-friendly solution, outstanding support
Lima USA has relied on Matrix Requirements to deliver timely, responsive support from the very beginning, as Reagan notes: "MatrixALM is very flexible and easy to use. And whenever we've needed extra help with customizations or technical issues, the Matrix Requirements team jumps on our tickets immediately."
Alexander confirms: "We greatly appreciate that we have access to a support team at Matrix Requirements that's clearly dedicated to our success. Their developers are always willing to listen to ideas for new features, and they've added many of our requests to their roadmap for future updates."
Enhancing testing processes
Today, Lima USA software engineers and testers on three continents use MatrixALM to support their day-to-day activities. Recently, the company has unlocked further efficiencies from the solution by defining even more rigorous testing workflows.
"We must meet demanding ISO and IEC requirements, so it is very important to ensure high quality and consistency in our testing process," says Reagan. "If testing data is inconsistent or incomplete, or if testers have used a different test data set to the one specified in the test case, then we must repeat the process, which adds cycles and ultimately drives costs. With MatrixALM, we are in the process of updating our tests to ensure quality and consistency—for example, by creating mandatory fields and making certain data immutable after tests have been initiated."
Boosting agility, preparing for expansion
In addition to driving up the efficiency of its testing process, Lima USA uses MatrixALM to help solve technical issues rapidly. Alexander adds: "With the Matrix Requirements solution, if our testers tell us that it's not possible to edit an important field, we have the flexibility to fix the issue in real time. Real-time updates are one of many capabilities of MatrixALM that help us keep important verification work on track."
Following its recent acquisition by European medical device leader LimaCorporate, Lima USA is targeting regulatory approval in the European Union. With MatrixALM at the heart of its business, the company is in a strong position to accommodate international regulatory requirements effectively.
"As the next step on our journey with MatrixALM, we're excited to start using the solution's branching and merging capability, which will enable us to handle new releases in a much more streamlined way," concludes Reagan. "Our long-term collaboration with Matrix Requirements has enabled Lima USA to drive continuous process improvements. With MatrixALM, we can develop complex software solutions in parallel, and bring the benefits of data-driven decision-making to surgeons and patients around the world."
With MatrixALM, we can develop complex software solutions in parallel, and bring the benefits of data-driven decision-making to surgeons and patients around the world."
Allison Reagan, Senior Systems Engineer at Lima USA
Sign up to our newsletter
Keep up with the latest Medical Device & SxMD insights from Matrix Requirements.