Learn more here about our new look and feel, and how we're putting customers at the heart of Matrix Requirements
Calling time on paper: Why an eQMS is crucial for efficient MDR compliance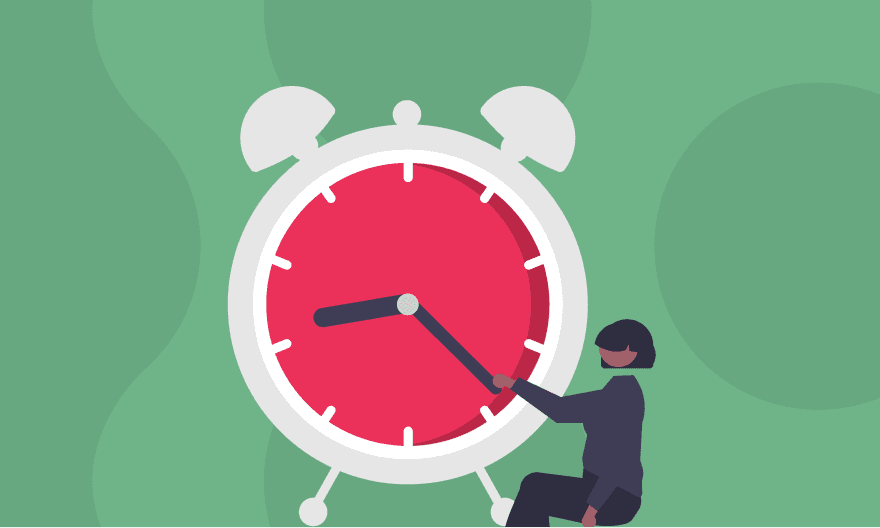 Rewriting the rulebook for medical device manufacturers
Since it came into force in 2021, the European Union Medical Device Regulation (MDR) has required MedTech manufacturers to implement a quality management system (QMS) that spans the entire device lifecycle - including design, clinical evaluation, validation, and post-market surveillance. 
The MDR represents one of the biggest shakeups to medical device manufacturing standards since the 1990s, reflecting decades of research into quality management best practices. While the MDR is similar to the Medical Devices Directive (MDD) that preceded it, the emphasis on safety is far greater. In fact, the word "safety" appears about four times more frequently in the MDR than it did in the MDD.
Managing safety requires constant change
The MDR requires manufacturers to ensure the safety of their products throughout the lifecycle, especially after the product is brought to market. For example, robust controls are required to manage clinical evaluations and post-market surveillance, ensuring proper risk management for every aspect of product and process.
As a result, there is now a far greater need for detailed process and product documentation. Just as iterative, agile development methodologies enable software developers to continuously improve quality, the QMS must demonstrate that medical device manufacturers are enhancing their products and processes through the design phase and beyond. However, attempting to define and update QMS process descriptions on paper will quickly become a management nightmare.
Let's consider product documentation in more detail. Looked at another way, the extent to which manufacturers can prove that they have implemented, tested, and evaluated the effectiveness of their risk controls is the extent to which they can document change. Gone are the days when manufacturers could take a broad brush to standards and processes during the pre-approval stage and leave them all but untouched thereafter. With an eQMS, medical device manufacturers can replace opaque design and process documents with a digital system that offers fine-grained insights. An application lifecycle management (ALM) solution within an eQMS will show the individual components of a device, and the regulatory requirements that govern them.
Accelerating updates to key documents
As anyone who has ever had to create a set of standard operating procedures (SOPs) or product documentation on paper knows, making changes to paper records is extremely difficult. Each time a process is updated, the process document - and all the documents that reference it - must be revised and then resubmitted for review and approval. Under the MDR, these change cycles will become much more frequent, since stringent risk management controls now apply to products after the design phase. To maintain compliance without causing operational costs and complexity to shoot up, manufacturers must be able to update quality management processes and manufacturing procedures (i.e., their QMS) and the end product (the technical documentation) simply and effectively.
This is one of the primary reasons why an eQMS and component-based technical documentation are so important. Through digital collaboration, manufacturers can record quality management data in a single, easily accessible place, and ensure that any changes to processes or product information are immediately available to the relevant employees. An effective eQMS will also enable quality managers to run review and approval cycles using digital workflows and electronic signatures - eliminating the ever-present risk of paper documents getting lost in the shuffle. This allows a fast and safe implementation of changes throughout the organization.
Streamlining the creation and maintenance of technical files enhances safety
Technical documentation is at the heart of the medical device approval process, and organizations that use manual, paper-based product documentation are likely to spend significantly more time preparing technical files than those using a digital approach to product documentation. That's partially because paper-based systems make document version control difficult - but that's not the whole story.
Even a digital system with versioning and collaborative document editing capabilities won't necessarily make it easier to produce a technical file, because the file comprises hundreds or even thousands of interdependent objects, ranging from regulatory requirements to descriptions of individual components. Unless manufacturers have a way to understand the dependencies between these objects - and, crucially, their history of change throughout the lifecycle - then building a complete, accurate and compliant technical file will be an extremely time-consuming process.
A well-designed digital solution will allow organizations to solve these challenges by taking an object-centric approach to product documentation, enabling them to drill down into individual product requirements and components. This means that when manufacturers make changes to an object, the solution can indicate which other objects will need to be reviewed and modified. In this way, manufacturers can focus only on the changes that are actually required, eliminating unnecessary re-work. When the time comes to generate the technical file, all changes flow into a final, up-to-date set of technical documentation, preserving a full audit trail of the changes made throughout the lifecycle.
The optimal eQMS will also tightly integrate with the manufacturer's digital ALM solution. The benefits of data flowing between these two solutions are twofold. Firstly, the organization can ensure that quality information is being integrated into the design, development, and manufacturing process. Secondly, clear visibility of relationships between objects makes it easy to keep up-to-date records as designs and specifications change. Moreover, manufacturers will be able to programmatically generate fully compliant technical documentation based on these objects at the touch of a button.
Bringing new team members aboard faster
With highly skilled employees in such high demand, it's likely that most new hires will require significant training before they can start working in a medical device manufacturing role. In the QMS, all training must be carefully documented, with evidence to demonstrate that each employee has completed the necessary training and that the training is effective.
For example, consider a manufacturer that has recently hired a new engineer. If the company relies on paper SOPs, then bringing that new employee up to speed with the relevant procedures and work instructions is likely to be a time-consuming process that may require hours of face-to-face instruction. With an eQMS, the manufacturer can dramatically reduce the amount of contact time required by incorporating multimedia content alongside digital process documentation - including diagrams, animations, or even instructional videos.
Enabling interactive employee training
Manufacturers can even take this approach one step further by using their eQMS to shape an automated training workflow, gated with interactive tests. As the new employee reviews each process document, the eQMS prompts the user with multiple-choice comprehension questions to verify that they understand what they have read. In this way, manufacturers can streamline the onboarding process, and gain real-time insight into the progress each new hire is making. So in addition to MDR compliance, an eQMS can allow employees to gain the necessary knowledge faster, contributing to a shorter time-to-value for new hires.
An eQMS is also a powerful way to disseminate changes to SOPs and work instructions across the organization. By configuring role-based access to the eQMS, manufacturers can ensure that each employee sees the latest quality information relevant to their duties. Whenever one of these processes changes, an eQMS can automatically prompt the user to review the new document - and even require them to complete a comprehension test to demonstrate their understanding. Recurrent training is an important requirement of ISO 13485, and test data can allow RA/QA engineers to quickly identify the need for additional training sessions.
Throwing out repetitive, manual tasks

As we have seen, moving to an eQMS unlocks a wide range of benefits for medical device manufacturers. One of the biggest advantages is that a digital solution saves time by automating tasks that would otherwise require repetitive manual work. This helps manufacturers to prevent mistakes and focus on quality management as a value-add, not a box-checking exercise.
If we want to make sure that all our people are following best practices, we need to create detailed process descriptions and change them as those processes and practices evolve throughout the lifecycle. With a paper process, managing this change becomes frustrating for engineers and quality managers alike - increasing the risk that employees will regard quality management as a blocker rather than a benefit. When we harness an eQMS, we can let those repetitive change management processes fade into the background. The result? Everyone in the business can understand what their colleagues are working on, which processes they are following, and how they can help.
In summary: To meet the requirements of the MDR, manufacturers must improve their processes and product documentation. By introducing an eQMS, organizations will gain greater flexibility to change, contributing to faster product development cycles and - ultimately - faster adaptation to market needs. So, the good news is that the MDR will foster both higher levels of safety and greater innovation throughout the medical device market.
To learn how MatrixQMS and MatrixALM can help you to bridge the gap between the engineering teams and quality specialists, click here to sign up for an online demo today.